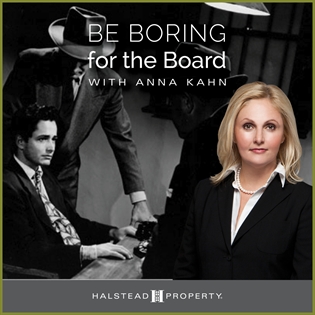 "The real art of conversation is not only to say the right thing at the right place but to leave unsaid the wrong thing at the tempting moment." – Lady Dorothy Nevill.
Congratulations! You have been invited to the wonderful world of co-op board interviews. With a bit of preparation by checking out these tips you should be ahead of the game navigating this terrain.
Step 1. Be boring.
Seriously, this is not the time to show them how charming you can be or your avant-garde fashion sense. I recommend wearing something you would wear to a corporate business interview and for women to avoid wearing super-high heels. You don't want to walk into a room with loud clacking shoes that will give the board visions of future noise complaints. And while you may be dressing like this is a job interview remember don't treat it like one by trying to sell yourself. Most co-ops do not want Mr. Personality or the Hostess-with-the-Mostess living in their building. Look, the fantasy for most people is to live in a fabulous apartment building without neighbors. So if you come in showing a very strong loud aggressive personality, that makes your presence very known, you could subconsciously destroy all of their hopes and dreams of a living in a neighbor-less world. You don't want to be viewed as a dream killer right? Exactly. By presenting yourself as conservative, successful and "quiet-shoed" you can look like a dream come true.

Step 2. Preparation
Be familiar with the types of questions the board will ask and how you will answer them. Of course there will be typical questions about your current financial status, but they will also want to know about your plans for the future. What are your prospects for increasing savings? Be sure to have your answers ready regarding your financial outlook. And if you are planning on doing any renovations, you may be asked how you plan on paying for the renovations and how that could affect your cash flow. Discuss in advance which type of questions you will answer and what type of questions your spouse will answer. That way you can avoid having a discussion about an issue in front of the co-op board, which can make you look uninformed. Shorter interviews tend to have better results. While that is not always the case, it's good to keep that in mind during your preparation.
Step 3. The Interview
Enter the room and politely greet everyone and then sit tight. Job interview type questions will be asked of you. For example they would like to know what your previous job was, what your income was and why you left. I recommend giving a short and concise answer. Don't offer any additional information. And don't ask them unnecessary questions. Inquiring about any plans to renovate the lobby, may seem innocent but might ruffle the feathers of one of the co-op board members sitting in front of you that was in charge of the most recent lobby renovation. Ouch. If you are asked if you can participate with the co-op or contribute to the building, please respond with "yes, time permitting I can participate." They want to have someone that can contribute in the building.
Best of luck to you on your journey through the co-op board interview.